New Inventory
NEW Maxwell ALUMINUM bumper utility, 83"x16', mesh ramp, side rails, treated wood floor, LED lights, 7000 gvw.
Stock #: BHU8316
NEW Geeko Green Bumper Utility. 83"x16', 7000# GVW, side rails, mesh ramp, treated wood floor. Curb weight 2000#
Stock #: 16' BH Utility
JUST IN - Delta all STEEL Contractor wedge front bumper cargo with treated wood floor. 28' long. 8'6" wide. 9' tall. 12" on centers and 16" center uprights. 3 - 7K axles with electric brakes. 14 PLY TIRES (ST235-85-16). Complete spare. 2 5/16 adjustable coupler. 12K drop leg jack. 54" curb side door. Double rear doors. Wood lined walls. 3 rows e-track. 3 pair of dome lights on switch. MUST SEE!!...
Stock #: NCargo
Delta GN/Tilt (16' tilt - 8' stationary) EXTRA WIDE (86") between REMOVABLE FENDER WELLS , with 8K axles (16,000 gvw), 14 ply tires, toolbox under gooseneck, 2 5/16 coupler hook up, LED lights
Stock #: 24' GN/Tilt
JUST IN!!! 40' Delta GN/FB/Tilt: 16' STATIONARY with Torque Tube, 24' TILT, 2-12K Electric Brake Axles, LED lites, Complete Spare in gooseneck, 12K mounted Electric Winch w/ remote, Dual Drop Leg jacks, Pressure Treated Pine floor, Front Tool box, Pipe Spools, 20' Sliding Winch Ratchets and Sliding Rail down Drivers Side (full length) Power Up/Down Scissor Hoist with remote....
Stock #: N40'gnfbTilt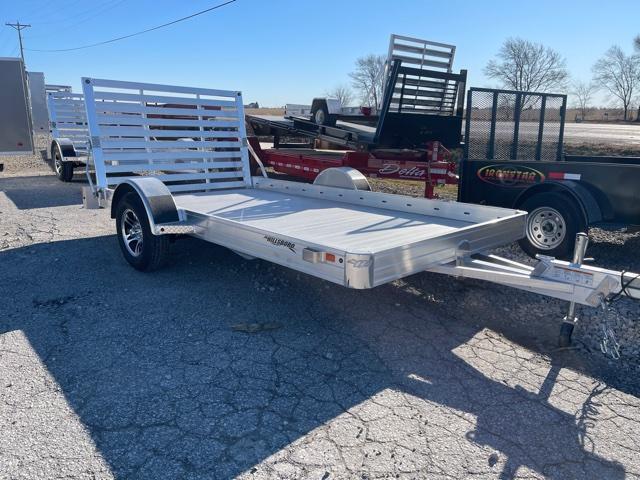 Hillsboro bumper utility - aluminum 70"x10' UP TO 78"x12' with 3500# single axle, LED lights, tongue jack, aluminum wheels, radial tires, fold down ramp (or a bi-fold option available)
Stock #: AUTILITY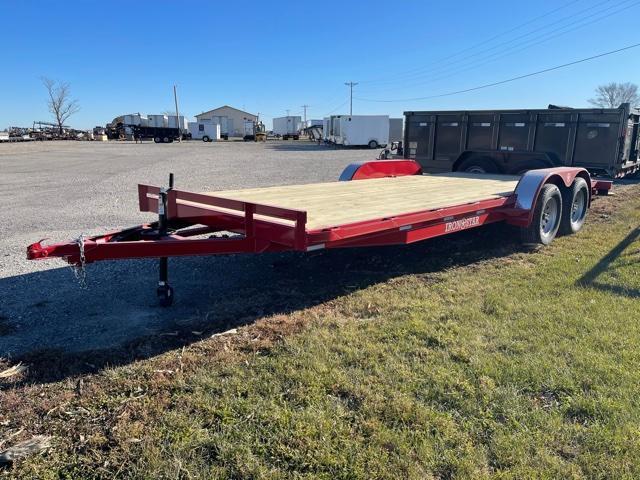 Maxwell Car Hauler 182 (20' total), 7,000 GVW (2-3500# spring axles), treated wood floor, slide out rear ramp, 2" ball coupler, 15" tires. Empty weight: 2500#s
Stock #: N20Maxwell
ON ORDER - 8.5x205 14,000 GVW, 3 ramps, 2 SUPER RAMPS or 2 ramps with pop up center... price varies a little on which ramps you choose. PRICES SUBJECT TO CHANGE
Stock #: New25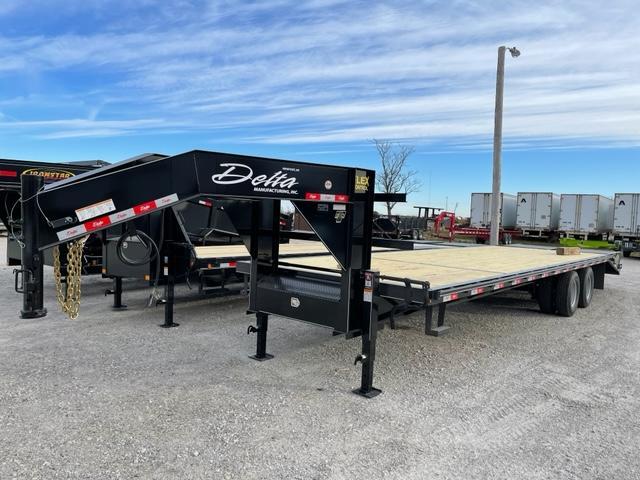 Delta GN/FB 275 Deck, 25,900 GVW, 10 ply 16" tires, 2 SUPER RAMPS, torque tube, 2 5/16 Coupler Stem, LED lites, Storage between 2 - Single Speed jacks. weighs 7550# PRICES SUBJECT TO CHANGE
Stock #: New32
Get a Quote
Please enter your contact information and one of our representatives will get back to you with more information.
Click to Call
Please enter your name and phone number to get calling options.